Smart City in Malta
Smart City in Kalkara, Malta is located on the spectacular shoreline of this coastal area and is attracting a lot of attention as it is just in the process of launching an exciting new set of projects that include some world-class facilities. With the 'Laguna' already firmly established as a Premium Office Space destination with its fantastic supporting amenities such as restaurants, cafes, and bars, this next phase of construction and investment promises to elevate Smart City to an entirely different residential level.
'The Shoreline' is a brand new extension of the existing lifestyle development with over 400 residencies planned featuring some luxurious seafront villas, spacious apartments, and penthouses many of which will have breathtaking sea views as well as an underlying retail shopping mall, communal swimming pools, and residents car parking facilities.
Furthermore, Smart City also has plenty of other projects up its sleeve, including a new hospital (backed by global brand Johnson & Johnson) and also a post-graduate Medical University, not too mention a 5 star Marriott Hotel with 300 rooms. Add to this a hospitality campus for some 2500 foreign and local students and it becomes clear that Smart City is building towards a very bright future.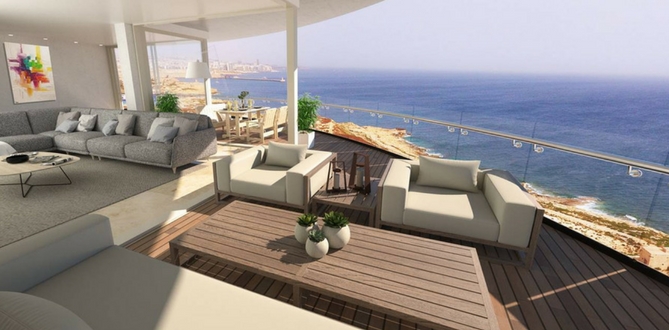 In addition to these exciting new projects, there are big plans underway to also transform the transport links to the area with impressive new (government backed) infrastructure and investment programs. These include a new road and traffic management system at Marsa and a proposed tunnel network to connect Sliema to Valletta and beyond to the Three Cities in a quick and direct route channeling traffic under the sea rather than the current journey which travels through Msida and Pieta around the coast.
If this exciting new development interests you then don't hesitate to contact one of our real estate experts on (+356) 2131 0800/0088 to discuss your property requirements or perhaps schedule a viewing. Alternatively, you may contact us by email on perry@perry.com.mt