05.12.2020
13:18
20.57°C / 69.026°F
'Special Designated Areas' In Malta
Special Designated Areas Malta (SDA's) is a name given to prime residential developments in Malta that have applied for and been granted a status which allows both EU and non-EU nationals the opportunity to buy property within them with the same purchasing rights as Maltese citizens. Furthermore, there are no limits to the number of properties that can be acquired and once obtained, the owner can rent the property out should they wish to do so without restrictions (note: rental income is taxed at 15%). As a result, they have become extremely popular over the last few years with the increased demand from overseas investors and amongst the Maltese themselves who see the benefits of living in a secure high-end residential complex with incredible facilities.
Developments such as the highly sought after Tigne Point in Sliema offer a wealth of amenities that include a private members swimming pool club (with spectacular views of Valletta!), Malta's largest shopping mall 'The Point' plus the 'car free' piazza with its fine selection of cafes and restaurants and other features such as landscaped gardens, CCTV, 24 hour security and underlying parking.
There is also the award-winning Portomaso in St.Julian's which is another fine example of a Special Designated Area in Malta and is particularly favourable to those investors with a nautical interest as it has its very own in-house marina! This fantastic residential complex also houses some of Malta's best boutiques and restaurants plus it has the added bonus of being positioned next to the newly refurbished Hilton Hotel which is ideal for Portomaso residents to use the facilities such as the gym and swimming pool area.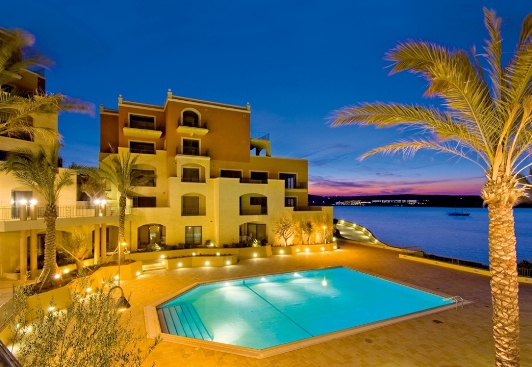 Another popular S.D.A (in the north of Malta) is Tas Sellum which is located close to all the best sandy beaches on the island, thus making it very attractive to local and overseas buyers. This complex also includes 3 communal swimming pools, landscaped gardens and a fantastic seafront position facing Mellieha Bay and the picturesque island of Gozo.
Existing residents of these lifestyle developments are quick to point out the many advantages of living in such surroundings, often citing the ease of access to everything including shops and facilities (in fact, many don't even see the need for a car as they have everything they need within walking distance).
Currently, there are twelve Special Designated Areas around Malta and Gozo
If you have any questions about Special Designated Areas then don't hesitate to get in touch on (+356) 2131 0800 / 0088  or email: perry@perry.com.mt as one of our highly experienced estate agents will be able to assist you.